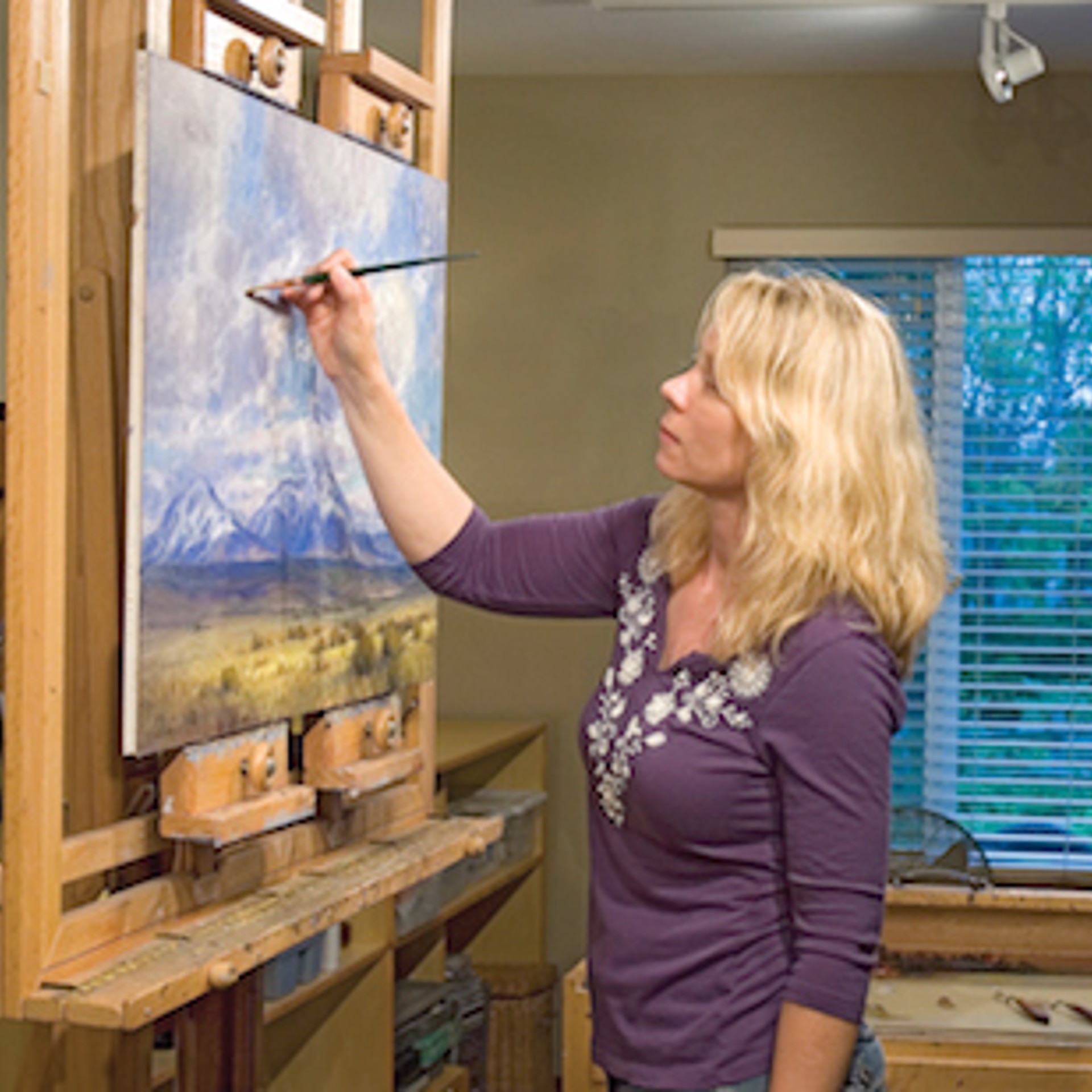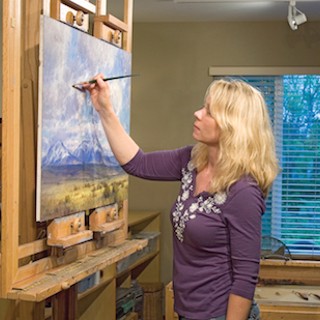 Kim Casebeer spent her childhood exploring outdoors on her family farm and has a lengthy connection to the landscape. She travels across the United States to paint en plein air, gathering accurate color studies to bring back to her studio. Kim believes the simplicity of the landscape near her home in Manhattan, Kansas has helped her focus on strong design in a composition. Though Kim travels to paint many types of landscape, she always comes back to her first love - the big skies and rolling hills of Kansas.
Kim received her Bachelor of Fine Arts Degree from Kansas State University in 1992. She is a Master Signature Member of the American Women Artists, and a Signature Member of the Oil Painters of America and the Pastel Society of America. Kim has been featured in magazines such as Plein Air Magazine, Pastel Journal, Art of the West, and Southwest Art. She is featured in the Grand Teton and Yellowstone section of Art of the National Parks book co-authored by Susan Hallsten McGarry and Jean Stern. Kim's work is featured on the cover and in Fine Art Tips by Lori McNee.
Kim received Honorable Mention in the 2012-2013 PleinAir Salon Magazine competition. She received Honorable Mention in the 2013-2014 Art Renewal Center's Salon. Kim received the Ted Goerschner OPAM Memorial Impressionist Award of Excellence in the 2015 National Oil Painters of America Exhibition. Her plein air piece, "Oxbow Triptych," received the Superintendent's Award at the 2018 Plein Air for the Park in the Grand Tetons and is in the park's permanent collection.
Kim has work in private, corporate and museum collections throughout the United States. She is represented by galleries in Kansas, Arizona, Colorado, Wyoming, Oklahoma, and Missouri.
Read More