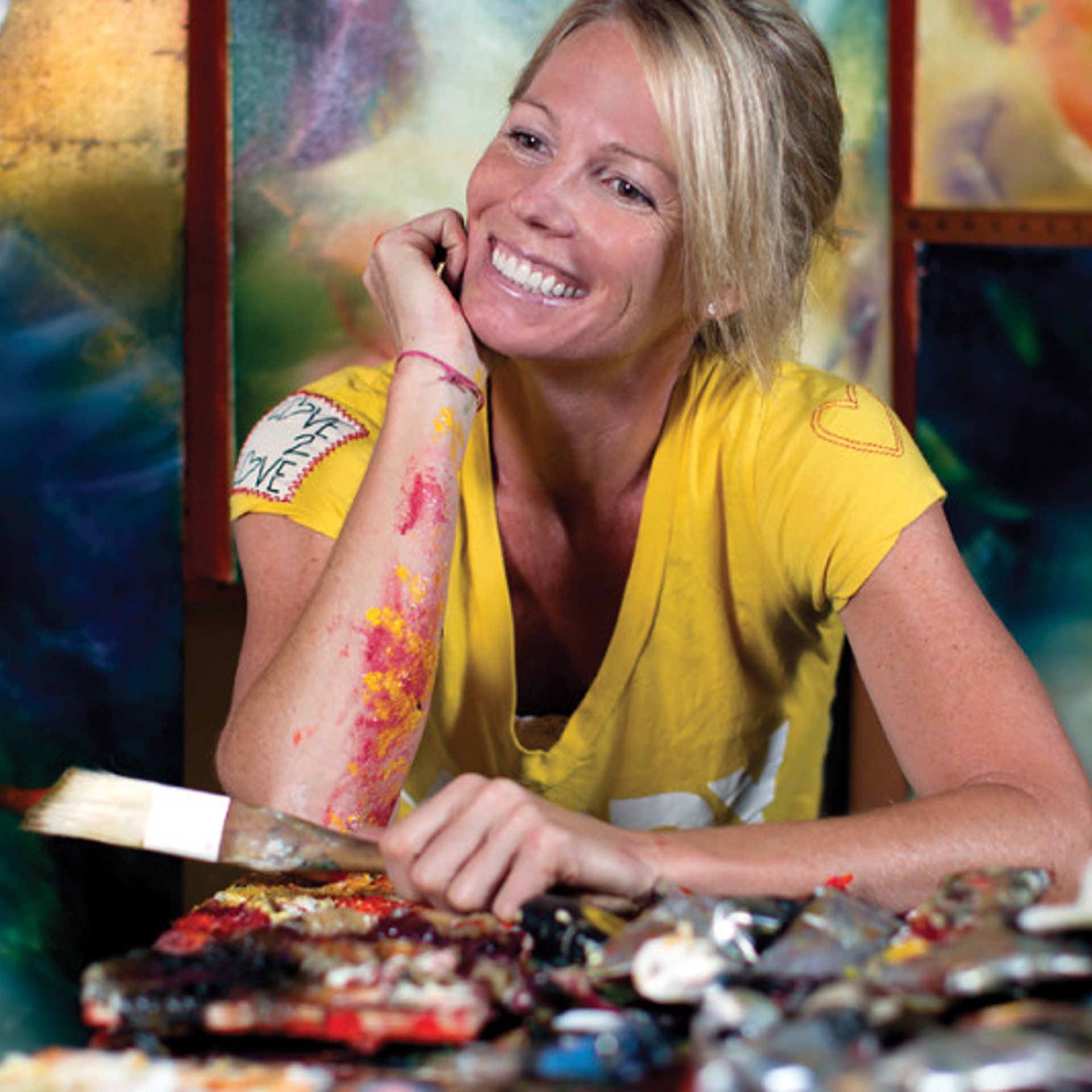 Perspective of Beauty- Through an artist's eye
Growing up in the colorful city of San Francisco and studying art in historic Florence, Italy has given Britten a wide range of artistic abilities. With experience as a graphic, portrait, and mural artist, Britten has found her true expression in the contemporary art world. Britten starts every painting with a handmade alder wood frame, stretched with organic cotton canvas. After gesso, she applies a water-based layer, giving the painting texture. Layers of gold, silver, and copper leaf, are then followed by French-milled, museum-quality, oil paint, and resin. This unique layering technique gives her paintings a luminous quality that ranges from a peaceful ethereal feeling to a vibrant zing. Britten resides in Colorado; her creativity mirrors an internal landscape of emotion inspired by Colorado's open space. She paints with the skill and aesthetic sensitivity acquired from experience and fearless exploration of endless possibilities.
My life is my art and my art is my life. There is no separation between the two and it has taken me years to accept this fully. In this acceptance, I have found the gift of creativity, which is to both give and receive. Creativity is not owned by anyone, it is an energy that manifests whatever is needed. And so I paint… with the intention that the viewer is able to experience exactly what drew him or her to the painting, lighting the spark of creation within.

Read More